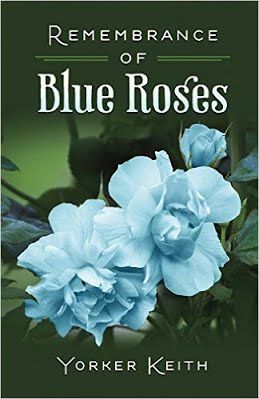 Date Published:
April 2016
Remembrance of Blue Roses follows a man and a married couple in New York City, whose intricate relationship oscillates among friendship, love, love-triangle, and even obsession. Its romantic ambience is interwoven with classical music, opera, art, family legend, and international affairs, illuminating the lives of international civil servants at the United Nations and the UN peacekeeping mission in Sarajevo, and those with direct experience of the Israel-Palestinian conflict and the Holocaust.
Mark, the narrator and an American, works for the United Nations in New York as a personnel officer; his friend, Hans, German, also works for the UN as an economist; and Yukari, Japanese and Hans's wife, is a professional violinist. One day Mark encounters Hans and Yukari in a museum. As Hans enjoys opera singing and Mark is into painting, the three foster their friendship through classical music, opera, and art. Mark resists feeling drawn to his friend's wife. One evening over dinner, they discover that their families were acquainted generations ago. This bonds them together. During the summer, inspired by the beauty of Yukari in her light blue dress at the UN garden, Hans and Mark secretly plant blue roses there for Yukari. The blue roses later blossom sumptuously. The three enjoy their blue roses, the symbol of their friendship and bond.
The story becomes complicated by the involvement of two other women: Mark's ex-wife, Francine, a Swiss, who is remarried to another of Mark's friends in the UN, Shem Tov, an Israeli; and Mark's high school sweetheart, Jane, to whom he was briefly engaged. Francine encourages Mark to be happy with Yukari, while Jane now wants to marry Mark. Yukari becomes pregnant with Hans's child and happily settles into her role as expectant mother. Mark, Hans, and Yukari celebrate New Year's Eve at the height of their friendship and happiness. … Then a series of tragedies shatters their joy and alters their future forever.
... Then a series of tragedies shatters their joy and alters their future forever.
Praise for Remembrance of Blue Roses:
"A skillful tale that explores relationship nuances and redemption." -- Kirkus Reviews
"Yorker Keith's Remembrance of Blue Roses is a slow-burning, passionate literary novel that speaks to the romantic in all of us. ... A precisely-written, well-crafted literary work that illuminates the many facets of love, obsession and, ultimately, redemption." -- Chanticleer Book Reviews
"A deftly crafted, multi-layered, compelling read from beginning to end, Remembrance of Blue Roses establishes novelist Yorker Keith as an extraordinarily gifted storyteller." -- Midwest Book Review
"Readers who enjoy a sophisticated and well-written book about the complexity of human relationship will definitely enjoy Remembrance of Blue Roses." -- Readers' Favorite
I have heard a wise man say that love is a form of friendship, and friendship a form of love; the line between the two is misty. I happen to know that this holds true because I have roamed that misty line. Time has passed since then, but I cherish the memory of the blue roses in grace and perpetuity — our blue roses. It all began with a fortuitous encounter.
* * *
On a fine day in early April 1999, I was sketching in the sculpture court at the Metropolitan Museum of Art. I felt hesitant working in such a public space, but this was a homework assignment for the art class I was taking. The object of my sketch was a sculpture of an adorable young woman, a nude, reclining on a moss-covered rock surrounded by an abundance of flowers. The smooth texture of the white marble sensually expressed her lively body, which shone with bright sunlight beneath the glass ceiling of the court.
My drawing materials were simple, just a number 2 pencil, an eraser, and a sheet of heavy white drawing paper. The assignment was to capture the skin of a figure in as much detail as possible. I had almost completed sketching the woman's body and was working on the rock and flowers. I was not doing badly, I thought, for a small crowd of museum visitors had gathered around me, showing approving faces and nods.
"Ah, this is excellent!" one man exclaimed.
I recognized the voice and turned to see Hans Schmidt, standing amid the crowd wearing a big grin.
"What a surprise!" he continued. "I didn't know you had such an artistic talent, Mark. How are you?" He came forward and firmly shook my hand.
I greeted him, then pointed to my drawing. "I've been working on this for a while. I wasn't sure how it would come out. But it's coming along all right, I guess."